Artist Of The Week - Anchor & Braille
It's been about three years since we've gotten an album from Anchor & Braille, the indie side project of Anberlin's Stephen Christian, but this week, on July 31st, the band's sophomore album will be released.
The Quiet Life
is a collection of haunting melodies and catchy percussion, certainly a maturation of sound since 2009's
Felt
.
The Quiet Life
is available now in stores and online through Tooth & Nail Records.

Admin

Christian Rock Rocks - Copyright 2012. Powered by
Blogger
.

Archive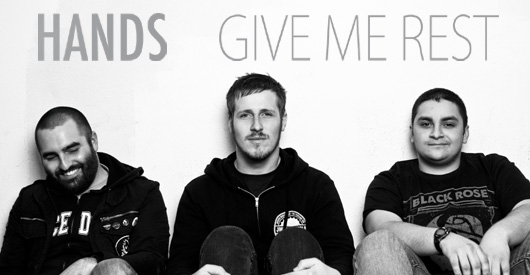 The new Hands album is being met with early critical acclaim, and now you can pre-order your copy!
Give Me Rest
is now available in various bundles for pre-order, including limited edition vinyl which comes with a code for a free digital download of the album. Check out all the different packages available:
http://facedown.merchnow.com/catalogs/hands
About the Author
Popular Posts
Artist: Advent Album: Naked and Cold Release Date: 9/8/09 Label: Solid State Records In the world of heavy music, when you think of b...

Come&Live! just announced the September 14 th  scheduled release of Ascend The Hill 's newest free full length.  Hymns: Take The World...

In July of 2009, I started Christian Rock Rocks as an outlet to review good Christian music, if that term even holds any true value anymor...

Artist: Capital Lights Album: Rhythm 'N' Moves Release Date: July 19, 2012 Label: Tooth & Nail Records Rhythm 'N'...

Tobymac will release his new album titled "Tonight" on Febuary 9th, 2010. It will feature the current single "City On Our Kn...

Artist: Skillet Album: Awake Release Date: 8/25/09 Label : Lava/Ardent/Atlantic 3 years later after the release of their most successf...

Artist: Phil Wickham Album: Heaven & Earth Release Date: 11/17/09 Label: INO Records The acoustic version of Heaven & Earth is an e...

Hey everyone!There is a great site called Noisetrade.com that you can get free music from many indie artists and some that are signed. Some ...

Labels