Artist Of The Week - Anchor & Braille
It's been about three years since we've gotten an album from Anchor & Braille, the indie side project of Anberlin's Stephen Christian, but this week, on July 31st, the band's sophomore album will be released.
The Quiet Life
is a collection of haunting melodies and catchy percussion, certainly a maturation of sound since 2009's
Felt
.
The Quiet Life
is available now in stores and online through Tooth & Nail Records.

Admin

Christian Rock Rocks - Copyright 2012. Powered by
Blogger
.

Archive

Emery
have released the album art and tracklisting for
We Do What We Want
. The cover and more can be seen below. Emery will also be heading out on tour with To Speak of Wolves and Hawkboy (formerly As Cities Burn) throughout March.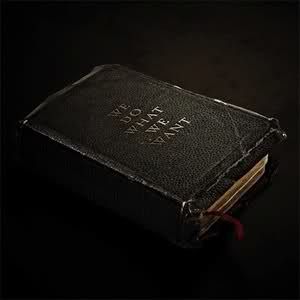 Tracklisting:
1. The Cheval Glass
2. Scissors
3. The Anchors
4. The Curse of Perfect Days
5. You Wanted It
6. I'm Not Here For Rage I'm Here For Revenge
7. Daddy's Little Peach
8. Addicted To Bad Decisions
9. I Never Got To See the West Coast
10. Fix Me
Emery Headline Tour Dates

-f

eaturing To Speak of Wolves and Hawkboy (formerly As Cities Burn):
Tuesday 3/1/11 Towson, MD Recher Theatre
Wednesday 3/2/11 Rochester, NY Montage Music Hall
Thursday 3/3/11 Millvale, PA Mr. Small's Theatre
Friday 3/4/11 Goshen, IN The N.O.T.E.
Saturday 3/5/11 Cincinnati, OH The Underground
Sunday 3/6/11 Joliet, IL Mojoes
Monday 3/7/11 Saint Paul, MN Station 4
Tuesday 3/8/11 Rochester, MN Assembly of God Church
Thursday 3/10/11 Kansas City, MO El Torreon Ballroom
Friday 3/11/11 Joplin, MO The Foundry
Saturday 3/12/11 Little Rock, AR Vino's
Sunday 3/13/11 Dallas, TX The Door
Monday 3/14/11 Amarillo, TX The Refuge
Tuesday 3/15/11 Russellville, AR The Cornerstone
Wednesday 3/16/11 Oklahoma City, OK The Conservatory
Thursday 3/17/11 Wichita Falls, TX TBD
Friday 3/18/11 San Antonio, TX Jack's Bar
Saturday 3/19/11 Austin, TX Bat Bar
Monday 3/21/11 Birmingham, AL The Vineyard Church
Tuesday 3/22/11 Memphis, TN New Daisy Theater
Wednesday 3/23/11 Chattanooga, TN The Warehouse Venue
Friday 3/25/11 Kissimmee, FL Second Saturday Showcase
Saturday 3/26/11 Jacksonville, FL Murray Hill Theatre
Sunday 3/27/11 Atlanta, GA The Masquerade
Tuesday 3/29/11 Mount Pleasant, SC Seacoast Church
Wednesday 3/30/11 Greensboro, NC Greene Street Club
Thursday 3/31/11 Lynchburg, VA Cross Point Venue
Friday 4/1/11 Greenville, SC The Handlebar
About the Author
Popular Posts
Artist: Advent Album: Naked and Cold Release Date: 9/8/09 Label: Solid State Records In the world of heavy music, when you think of b...

Come&Live! just announced the September 14 th  scheduled release of Ascend The Hill 's newest free full length.  Hymns: Take The World...

In July of 2009, I started Christian Rock Rocks as an outlet to review good Christian music, if that term even holds any true value anymor...

Artist: Capital Lights Album: Rhythm 'N' Moves Release Date: July 19, 2012 Label: Tooth & Nail Records Rhythm 'N'...

Tobymac will release his new album titled "Tonight" on Febuary 9th, 2010. It will feature the current single "City On Our Kn...

Artist: Skillet Album: Awake Release Date: 8/25/09 Label : Lava/Ardent/Atlantic 3 years later after the release of their most successf...

Artist: Phil Wickham Album: Heaven & Earth Release Date: 11/17/09 Label: INO Records The acoustic version of Heaven & Earth is an e...

Hey everyone!There is a great site called Noisetrade.com that you can get free music from many indie artists and some that are signed. Some ...

Labels